Overlooking Lake Superior and St. Louis River bay, LSC is set back on a majestic 97-acre wooded lot. The campus features an award-winning hiking trail, a designated trout stream (Miller Creek) and access to a city-run disc golf course.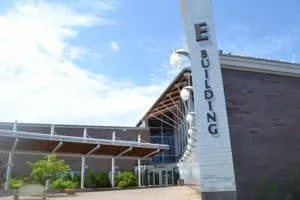 Academics
At Lake Superior College, we offer:
• More than 90 certificate, diploma and associate degree programs in career/technical fields.
• Pre-baccalaureate majors for students interested in transferring to a 4-year college or university
• Third-lowest tuition rates in the Minnesota State college system
• A huge variety of online classes. We offer nearly 200 classes online each semester!
Classroom Culture
By design, we have ZERO huge lecture halls. Instead, we have classrooms. Classrooms for small class sizes where interaction with the instructor is always an immediate option.
Need some help outside of the classroom and your instructor's office hours?
LSC's Learning Center is open every day classes are in session. Staffed with staff and student tutors, they'll help you figure out that equation, learn the circulatory system or show you how to properly tackle citing sources for a term paper.
Campus Culture 
Our campus culture was once described as "motivated, yet playful." In other words, we at LSC have created a driving force to get things done while having fun doing it.