Campus Tour
Weekdays: 10 am or 2 pm
Tour LSC campus locations. While you're here, meet with an advisor:
Explore courses & degrees
Learn how to become a student
Get help with financial aid
Get help transferring credits
Find academic support
Career Nights
Come and visit with faculty about career options. While you're here, take a tour or meet with an advisor.
October 24, 2017 – Healthcare Career Night
November 16, 2017 – Business and Industry Career Night
December 5, 2017 – Careers in Arts and Sciences Career Night
February 9, 2018 – Firefighting and Truck Driving Career Night
February 28, 2018 – Integrated Manufacturing Career Night
March 16, 2018 – Aviation Career Night
Open House
Visit with faculty from over 70 academic and career programs! While you're here:
Take a campus tour
Learn about services and activities that LSC has to offer!
No reservations required!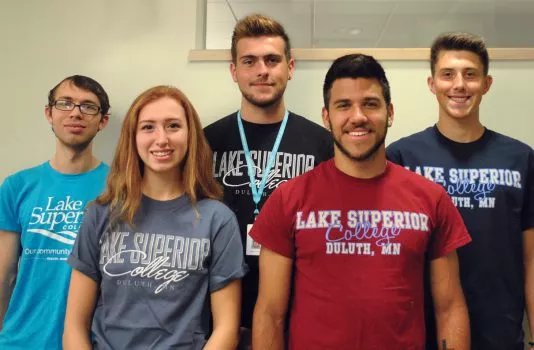 LSC Campus Ambassadors Brandon, Lexy, Alex, Gus, Nick