November 22, 2023
Graduate Follow-up Survey
December graduates are nearing the end of their journey with LSC. If you hear of students' plans on if they plan to transfer or if they received a job offer, please pass along this information to Career Services so we can continue to gather vital information to complete our placement survey for each graduate.
---
Fiesta de Navidad

Wednesday, November 29, 2023

11:30 a.m.

Student Life Kiosk

Experience the Spanish holiday with festive foods, music and fun!

Cookie decorating and card making for everyone!
---
LSC Memorial Blood Drive

Tuesday, December 5, 2023

9:00 a.m. to 3:30 p.m.

Bus Parked at the Main Entrance

To make an appointment visit

www.mbc.org/serarchdrives (sponsor code 0979) or call Trudy (218)740-1542o or [email protected]

All donors receive a free t-shirt and have a chance to win passes to the North Shore Adventure Park!
---
Looking for a fun way to connect and make friends?

Love being crafty?

Join us for

CRAFTERNOON!

An informal afternoon of crafting and conversation in the Center for Equity and Inclusion!

Tuesday, December 5, 2023 1:00 p.m.

If you have your own supplies or a special talent or materials you would like to share, please feel free to bring them!
---
Fall Graduation

If you are completing the requirements of your degree, diploma or certificate this fall, congratulations!

All fall graduates will be honored at the Fall Graduation Reception on Monday, December 4, 2023, from 12:30 – 2:00 p.m. in Hawks Landing. Refreshments will be served.

Graduates who attend will be given a FREE tassel which can be used at the annual Commencement celebration at the DECC on May 13, 2023.

Don't forget to Apply to Graduate BEFORE Friday, December 1, 2023, to be included in the presentation on December 4, 2023.

ALL students must apply to graduate in order to have your award listed on your LSC transcript.
---
Quick Stop
Introducing Quick Stop Hours in Advising starting November 15, 2023.
Mondays: 12:00 – 4:30 p.m.
Tuesdays: 8:00 a.m. – 4:30 p.m.
Wednesdays: 12:00 – 4:30 p.m.
Fridays: 8:00 a.m. – 4:30 p.m.
A Quick Stop is an in person drop-in meeting with an Academic Advisor. You will be seen on a first come/first served basis and may not be able to meet with your assigned advisor during a "Quick Stop".
At a quick stop we can help you with:
One semester course planning
Late add/switch courses petition
Basic General Questions
Petition for Credit Overload
Withdrawing from/dropping a class
Modifying course schedule
Wait times can vary and are typically longer over the lunch hour and during peak enrollment periods (1-2 weeks before the semester starts and the first week of the semester).
---
Stress Management Strategies

Please join Amy Fullerton, Mental Health Professional, to learn coping strategies to better manage your stress.

December 5, 2023

12 p.m. to 1 p.m.

C 270

Everyone is welcome!
---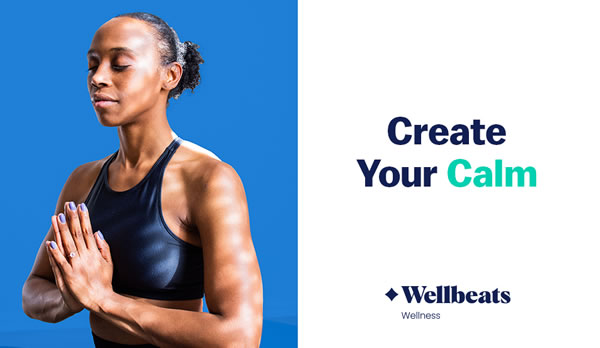 LSC students have FREE access to Wellbeats app, an on-demand fitness platform with over 1,000+ fitness, nutrition, and mindfulness classes for all ages, levels, abilities, and interests.
Students: Sign up HERE to receive your membership!
LSC Employees: please sign up for Wellbeats through Virgin Pulse to receive your points!
Questions? Contact [email protected]
It's important to make time for yourself during the holiday season. To find more inner peace, join Wellbeats 14-day "Create Your Calm" program in December! This program will guide you through daily breathing exercises, meditations, and mindfulness practices to take care of your mental health. By the end of the program, you will become more aware of how to create moments of calm during stressful times.
---
Recreational Fitness Class

Yin Yoga

Tuesdays at 12:30 p.m.

Wellness Center

To register email: [email protected]

Move into stillness through meditation, stretching, and mind/body awareness.

Bring a yoga mat!
---
Free Recreational Fitness Class!

HIIT: High Intensity Interval Training

Thursdays at 4:00 pm

Wellness Center

Open to all levels of fitness, you choose your intensity! This class focuses on intervals of high intensity cardio and strength exercises along with active recovery. Work on your strength, endurance and challenge your body.

To register email: [email protected]
---
Join the Meditation Challenge!

Set a Meditation goal in the app to join!

Stress less before finals! Set yourself up for success with a healthy body and mind.

December 4 through December 11

Join Today!
---
Stress Less Days

Stress Less Days are Dec. 4-7!

Stop by for treats & activities, unwind with Yin Yoga or burn off energy with HIIT in the Wellness Center, get a FREE chair massage, learn Stress Management Strategies with Amy Fullerton, and try some brain foods with Whole Foods Coop! Take time to de-stress before finals!
---
Upcoming Events