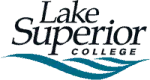 1A.11.2 – Procedure – Emergency Closings
Part 1: Authority. The decision to close or delay opening of Lake Superior College (LSC) due to weather or other emergency is made by the president or designee. Appropriate notification will be made by the President or designee to the Minnesota State System Office when a decision is made. The president's designee is the Vice President for Administration.
Part 2: Closings
When the college is declared closed all college employees are excused from work with pay. College closure applies to all employees regardless of labor contract. Essential employees are not excused from work and will be paid at their regular rate of pay. The declaration of college closure shall, whenever possible, identify the timeframe when employees are excused from work.
The closure of state agencies by the Commissioner of Management and Budget does not apply to Minnesota State colleges.
Subpart A: Classes Cancelled. If all classes are cancelled but the college is not closed, students are not expected to attend but employees are expected to work.
Should faculty or staff choose to stay home because of conditions, when the building is not officially closed, the appropriate leave must be requested. Pay will be deducted should the employee have no leave available.
Subpart B: Inclement Weather
In times of weather emergency assessment of conditions will be the responsibility of the Vice President of Administration, who may contact personnel at the district offices of the Minnesota Department of Transportation and the Minnesota State Patrol.
The Vice President of Administration will consult with the President to determine the need for personnel in those units to report to work during times the College is closed or the opening is delayed due to emergency conditions. Employees shall be selected to report to work according to relevant contract provisions.
Determination of closing or delayed opening shall be made by 6:00 a.m., whenever possible.
Part 3: Notification
The Vice President of Administration will notify the Director of Marketing and Public Relations who will in turn notify the media.
An information technology specialist will modify the main College switchboard voice mail message.
The Vice President of Administration will direct the Director of Information Technology to change the College web page and Public Affairs and Advancement to update the social media sites of Facebook and Twitter to include information of the closing.
Subpart A: LSC Website. LSC will post a notification to the front page of the college website (https://www.lsc.edu).
Subpart B: Blackboard Emergency Notification System and Social Media
Employees and students who signed up via https://lsc.bbcportal.com/Home will receive a text message and/or e-mail from the Emergency Notification System of any emergency closures.
LSC's Facebook and Twitter feeds will provide timely weather-related closure announcements.
Subpart C: Media
The following media will be notified of college of cancellations and closures:
| | |
| --- | --- |
| Radio Stations | TV |
| KTCO-FM 98.9, KDWZ-FM 102.5, KDAL-FM 95.7, KDAL-AM 610, WGEE-AM 970, WDSM-AM 710, KKCB-FM 105.1, KLDJ-FM 101.7, KBMX-FM 107.7, WEBC-AM 560, KZIO-FM 94.1, KQDS-FM 94.9, WWAX-FM 92.1, and KQDS-AM 1490. | KDLH 3, KBJR 6, WDIO 10/13, and FOX 21 |
Date Implemented: February 8, 2013
Date Updated: January 12, 2014