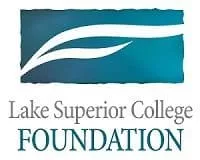 Kim Parmeter

Foundation Executive Director

Email: k.parmeter@lsc.edu
Telephone: 218-733-7607
Fax: 218-733-7708

Elise Pelletier

Foundation Assistant

Email: elise.pelletier@lsc.edu
Telephone: 218-733-7707
Fax: 218-733-7708
Stay Connected
Privacy & Security Policy
Welcome to www.lsc.edu/Foundation, the official website of the Lake Superior College Foundation. We know your right to privacy online is important and we have outlined our privacy policy below to help ensure your privacy on our website is protected.
Our privacy policy is simple: the Lake Superior College Foundation (LSCF) does not collect any personally identifiable information about you when you visit the website unless you choose to provide information through e-mail, a request for information, make a donation, filling out a form or other methods where you enter data. We capture no information from site visitors.
Should you choose to share your personal information, we want you to know your information is kept confidential. Information collected by the website is only used to complete the request or process the donation. All collected information remains confidential within the LSCF. It is our policy that donor information, including information we collect from our website, is private and for the use of LSCF only. We do not share, sell, or distribute any private information.
---
Donation Refund Policy
If you change your mind about contributing online to the Lake Superior College Foundation (LSCF), or need to alter your donation for any reason, we will refund your donation. In order for us to refund or alter your donation you must contact us within 10 days of the date on which you made the contribution. Refunds will be applied to the card that was originally transacted. You will need to provide in full the details of your transaction including the receipt that was sent to you at the time of donation. Please contact our office at (218) 733-7653.