What is the LSC Plus Card?
The LSC Plus Card is the key to log into a website to select a preference for how to receive your refund or student payroll payments.
Review information on this page and then choose one of the following refund options:
Direct deposit the funds into your own existing checking/savings account
Open an account with BankMobile Vibe
Why BankMobile?
To provide direct deposit and a debit card for students who are not able to open a bank account for various reasons
To provide a faster way of getting students their money
Prevent issues with check fraud
Checks that are lost or stolen are better able to be addressed by a third party provider
BankMobile is a Financial Services company – they have expertise in providing financial services
View our BankMobile Information Guide for more information. 
View our cash management contract and documents. 
Please contact the Student Payment Office for questions.
The LSC Plus Card is not your Student ID, Library Card, Bus Pass, or a Credit Card.
The LSC Plus Card
BankMobile Envelope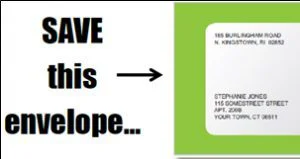 After receiving your LSC Plus Card from BankMobile:
Click on

Let's Get Started!

Enter your Personal Code and Continue
Select your refund option