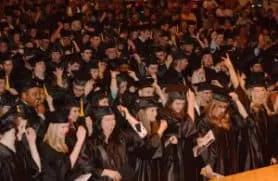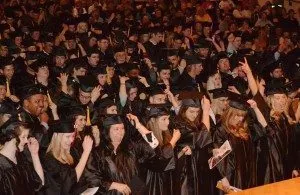 Commencement is held every May after spring semester. It is a celebration of your accomplishments for you and your family. Faculty, staff, and administration participate as well.
This year the Commencement Ceremony will be held on Monday, May 14, 2018 at 2:00 p.m. at the Duluth Entertainment Convention Center (DECC) – Symphony Hall. The DECC is located at 350 Harbor Drive in Duluth, MN.
If you have any special accommodation needs, please contact Disability Services at disabilityservices@lsc.edu in advance.